SeMILOGIC offers a full range of PCBA testing services. Including:

* AOI(Automatic Optical Inspection)
* X- Ray for BGA Testing
* Function Testing
* In Circuit Testing
* Testing Jig
* Printing Solder Paste Test
* Environmental Testing
* Burn-in Testing
* In-Process Testing
* Hi-Pot Testing
Each board is carefully examined by our dedicated inspection team using AOI and high magnification viewers. Using our X-Ray machine, we test PCBs to component level and all wiring is fully inspected and tested. Flash testing and earth bonding tests can also be undertaken where required.
AOI Testing
Automatic Optical Inspection is the cost effective solution to replace traditional human inspection, at the same time reducing the need for expensive electrical test.
Inspection parameters include checks for component presence, type, polarity, offset, text and solder joint quality for both volume and profile (meniscus) plus the option to inspect the printed solder paste image.
X-Ray for BGA Testing
Automated X-ray inspection (AXI) is a technology based on the same principles as automated optical inspection (AOI). It uses X-rays as its source, instead of visible light, to automatically inspect features, which are typically hidden from view.
As BGA connections are not visible the only alternative is to use a low level X-ray inspection. AXI is able to find faults such as opens, shorts, insufficient solder, excessive solder, missing electrical parts, and mis-aligned components. Defects are detected and repaired within short debug time.
in-circut testing
In-circuit test (ICT) is an electrical probe tests a populated printed circuit board (PCB), checking for shorts, opens, resistance, capacitance, and other basic quantities which will show whether the assembly was correctly fabricated. It may be performed with a bed of nails type test fixture and specialist test equipment, or with a fixtureless in-circuit test setup.
Advantages of ICT Test :
High fault coverage

High speed

Accurate/quick diagnosis

Variants easy to support
Function testing
SeMILOGIC will provide the capacity and service to carry out functional tests for your printed circuit board assembly (PCBA)s.
All functional testing is carried out with full engineering diagnostic support to ensure the tested boards are totally compliant with all submitted customer specifications.
Functional testing verifies that each function of the hardware/software application operates in conformance with the requirement specification. Each and every functionality of the system is tested by providing appropriate input, verifying the output and comparing the actual results with the expected results.
Jig testing
The test jig is a hardware gadjet supporting in-circuit and customised funcational tests for each PCBA and generally have the following functions :
Electrical test before applying the power supply.
Applying the power on the board and do the wide range of checking like input/output impedances, currents, Voltages,... and can test each part of a whole PCBA separately .
At SeMILOGIC, we do often customised test jig design and manufacturing based on your requirements.
Burn-in testing
Is an electrical stress test that typically employs voltage and/or temperature to accelerate the appearance of latent reliability defects in a device. The objective of burn-in is to eliminate all potential failure likely to occur at the early phase of the product life time. It can easily be observed in a typical reliability bathtub curve as shown below
A set of different test methods and requirements is defined for each product family, depending on the failure mechanisms that are targeted to be activated. Many of these mechanisms are dependent on product technology. For instance, the HTRB procedure (High-Temperature Reverse Bias) screens for mobile or temperature activated impurities within -and without- the device's passivation layers; or SSOP (Steady-State Operating Power) which simulates the actual device operation but with accelerated conditions.
These tests are always performed in accordance with the corresponding test method, such as: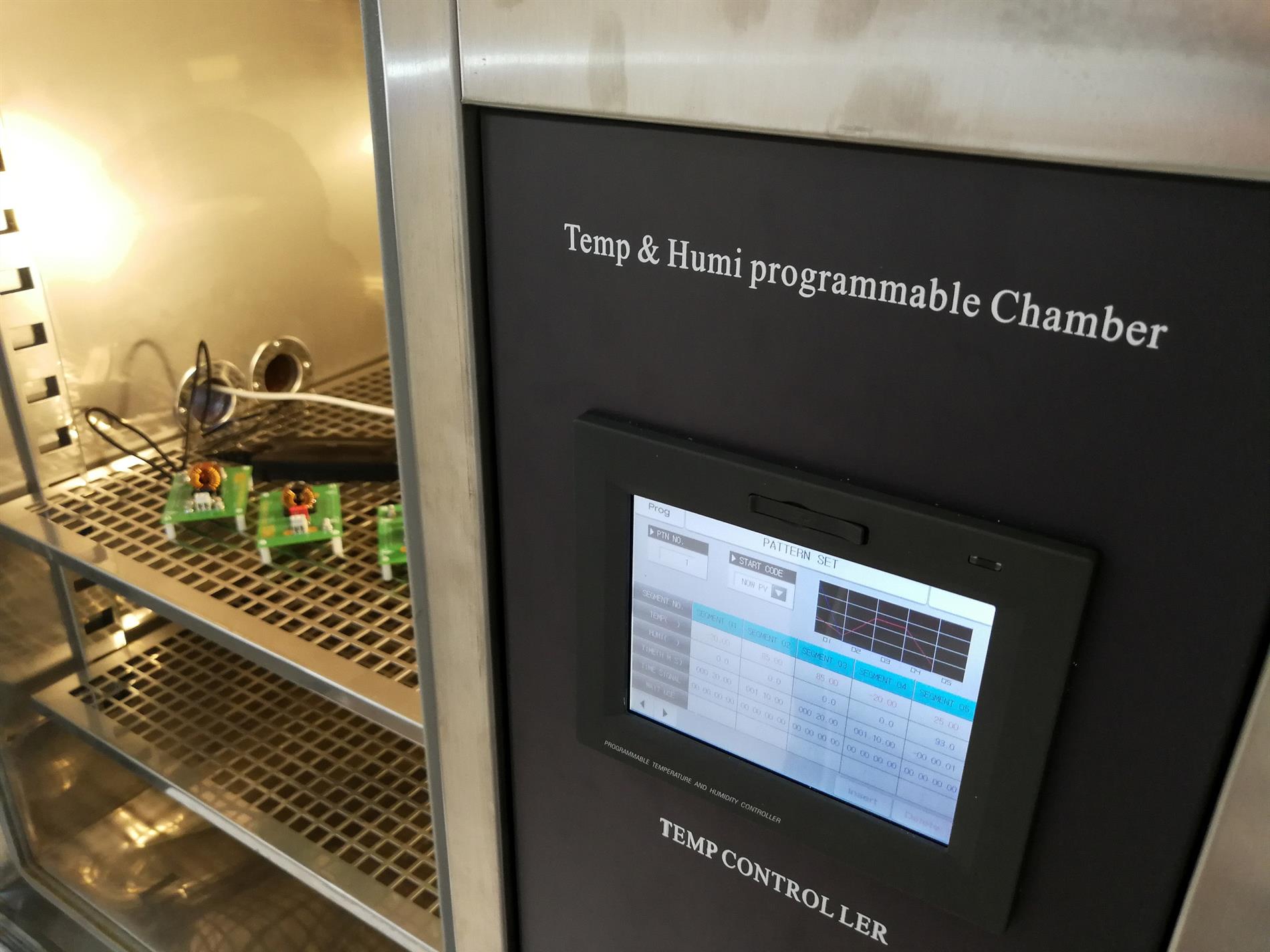 Other Tests:
SeMILOGIC can provide a wide range of the other requested tests including Environmental, Mechanical, Life time tests and etc.